ATTENTION!! Due to heavy problems on the main page and other things that are hard to fix, we have moved to a new wiki right here ---> Click Here
---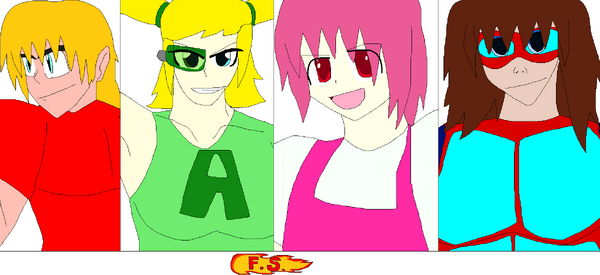 MAIN CHARACTERS
OTHER CHARACTERS
VILLIANS / ENEMIES
Recent News
Latest Fireball Studios News

---
COMICS NEWS
The Fireball Comic Book Universe!
Welcome to Wikia's Expert Showcase. This is the first of many videos in a new series presenting wiki contributors, such as our own Fireball Studios, talking about each Franchises's latest events. Join them to learn all about what's happening NOW!
Franchises
Red Indicates it's a Fan-made Series.
Featured article
---
Dragon Ball Fire
Dragon Ball Fire is a Fan-Made series by Fireball Studios, It takes place in the Fire Saga after the retirement of Goku, thus legacy heroes rise up as the new main characters instead. The series also centers on Bax2.
Archive • Nominations
Navigation
---
You may be interested in
Is a page you're looking for not on the Wiki? You can help by creating it!
Quotes
---
"I was this, because of my my master showed me and trained me to take over his heroic role after his retirement..and i accepted it, and look at me now! I am a Flaming Saiyan of hope! Ally to Good! Enemy to Evil!"
Bax2
---
"I am the princess of the Evington Kingdom, but you can call me Princess Denise."
Princess Denise
Site news and updates
---
07/26/2016 - Log in Features Enabled
All Fireball Studios Wikis are required to have the all contributors to log in bar to enabled, due to a Fandom User tampering with the pages. Fireball Studios is to protect their pages from any other users who attempt to Tamper or Screw with the pages. If they are Tampering with the pages, they will be banned for an infinite amount of time.
POLL
Favorite Fireball Studios Wiki? Part 1
STATISTICS
Created: August 2016
Content:

78 articles

19 video game characters
6 anime characters

287 files uploaded
598 total pages
1,220 all-time edits

Activity:

2 active editors
100,000+ readers daily
3,000,000+ visits per month
14,000,000+ page views per month
Ad blocker interference detected!
Wikia is a free-to-use site that makes money from advertising. We have a modified experience for viewers using ad blockers

Wikia is not accessible if you've made further modifications. Remove the custom ad blocker rule(s) and the page will load as expected.