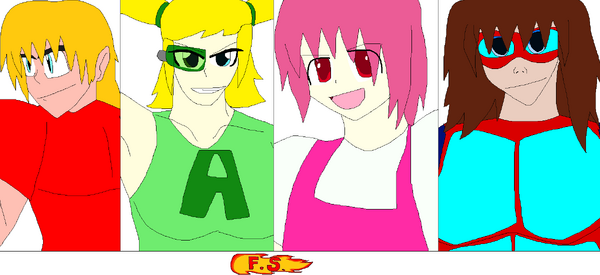 MAIN CHARACTERS
OTHER CHARACTERS
VILLIANS / ENEMIES
Latest Fireball Studios News
---
COMICS NEWS
The Fireball Comic Book Universe!
Welcome to Wikia's Expert Showcase. This is the first of many videos in a new series presenting wiki contributors, such as our own Fireball Studios, talking about each Franchises's latest events. Join them to learn all about what's happening NOW!
Franchises
Red Indicates it's a Fan-made Series.
Featured article
---
Dragon Ball Fire
Dragon Ball Fire is a Fan-Made series by Fireball Studios, It takes place in the Fire Saga after the retirement of Goku, thus legacy heroes rise up as the new main characters instead. The series also centers on Bax2.
Archive • Nominations
Navigation
---
You may be interested in
Is a page you're looking for not on the Wiki? You can help by creating it!
Random Character
---
Bax2
Quotes
---
"He-llo? Sorry didn't catch what you said? Maybe say it in a language i understand? Depending on what you did, i'm gonna kick your butt!"
Red Noir
---
"I'm not Dumb, its a last name i have!"
Dr. Dumb
Site news and updates
---
Welcome to Wiki Activity!
This page helps you stay up to date with what's happening on the wiki.

If you're the founder or an admin on this wiki, you can change this message to talk to the community about important things happening on the site. For example, you could:
Organize a project to build up an area of the wiki
Show off some new pages that everyone should see
Get people involved in a discussion that's happening on the site
Give a shout-out to a contributor who's added something special to the wiki
Or just post some words of encouragement!
Ad blocker interference detected!
Wikia is a free-to-use site that makes money from advertising. We have a modified experience for viewers using ad blockers

Wikia is not accessible if you've made further modifications. Remove the custom ad blocker rule(s) and the page will load as expected.